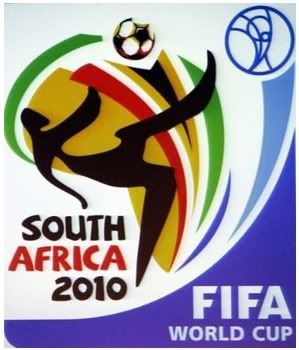 Get ready kids. It's World Cup Round 2. It's the United States vs. Ghana. It's game time.
The next question is, where are you going to be  watching?
DenverHappyHour is here to give you some great ideas for tomorrow afternoon's 12:30pm battle. Checkout the following local spots for a some great drink deals and soccer madness.
1. The Tilted Kilt – This place will be hopping tomorrow. The Irish themed pub has ample seating, tons of TV's, a 16th street patio, and some great drink specials going on.  104.3 The Fan will be broadcasting live from the bar starting at 12:30 pm. Plenty of drink specials going on as well!
2. The Taverns – Uptown, Downtown, & Wash Park. The Tavern is a staple in the Denver Happy Hour community, and with good reason. They are also great places to watch sporting events like World Cup with their affinity for flat screens everywhere you look.
3. Sobo 151 – Never heard of this South Broadway gem? Well you should. Sobo 151 is a Czech bar and grill in a historical Denver neighborhood where sports enthusiasts flock to watch games. There's a dedicated Footballer crowd here and it things get passionate come game time.
4. The British Bulldog – Another downtown bar with a dedication to Futbol. Stop by this English style pub  tomorrow afternoon for what's sure to be a good game environment, stiff drinks, and loud fans.
5. Fado's- Close to the Ballpark, this large Irish bar has been committed to bringing Soccer to the masses for years. They've got an awesome patio, plenty of TV's, and are sure to have some great deals going on.
6. The Irish Snug – Fancy a bar on Colfax for the game? Look no further than this classy Irish locale. With up and downstairs bars, a great bar staff, and TV's galore you'll be in good company to cheer. Door's open 9am on Saturday
7. Big Game: Freshly reviewed in our blog, this truly is a great place to check out the game if you're in Lodo. Great Big Screens, Good drinks, and a killer happy hour.
8. H Burger Co: Another good new spot in Lodo. Bringing you 7 big screen TV's, real american burgers, fresh squeezed orange juice…pitcher specials…whatever you like!! Wake up and get your gameface on at H Burger.
9. The RackHouse Pub: Home to Stranahan's Whiskey and a great selection of Beers. They are having a Great Divide Brewery World Cup party. Free Hades with a USA goal! Door's Open at 11am