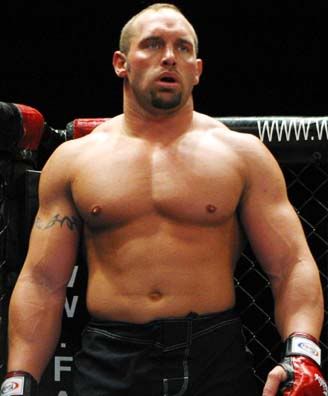 If you're a UFC fan then you already know tonight's gonna be a big one. Colorado's own Shane Carwin is battling it out with the colossal Brock Lesnar for the Heavyweight title. Carwin comes in as the hard working everyday man and mechanical engineer from Greeley, CO. Lesnar, on the other hand, comes from a celebrity background in professional Wrestling. This one's gonna be fun.
So where can you catch the fight tonight? Check out some of the following places:
The Oak Tavern: Down on Market, The Oak is having a big party for the event tonight with no cover, plenty of drinks, and 12 TV's to watch the event
Herb's: Herb's doesn't have the glamor of some of the bigger sports bars downtown but they do have a solid and passionate following for the fights
The Sports Column: Always a good spot to catch a fight. This big sports bar in Lodo is sure to have a rowdy crowd, drink specials, and plenty of TV's screening the game
Got more recommendation? Leave a comment for our readers below!