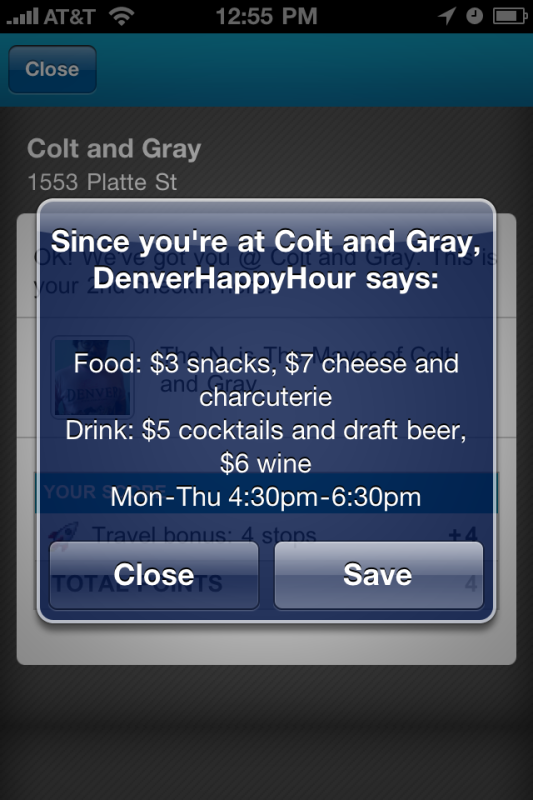 Calling all Denverites! DenverHappyHour's got some great news for all you FourSquare fiends.
DenverHappyHour is now officially integrating with Foursquare. Simply add us as your "Friend" and get great tips about Happy Hours at hundreds of Denver's local establishments.
We're working on building out this database to be as extensive as possible but we've already got a great head start.
Do yourself a favor today and experience DenverHappyHour on FourSquare